The Best Exercise Tools for Your Home Gym
With the prevalence of home gym, exercise equipment for home has gradually been valued. So many types of workout equipment, how to choose the best home exercise equipment for beginners?
Brand. Brand is the guarantee of quality and service, and the result of long-term reputation accumulation. When you don't know choose what exercise tools for home, you can trust most people's choices. So, well-known equipment brands should be everyone's first choice.
Durability of equipment. You need go to some places where the equipment has been used for 3-5 years, such as gyms and clubs, and some users communicate. Experience first-hand whether the fitness equipment is durable.
The rationality of design. The rationality of design of the exercise tools, also known as the scientific and technical content, it is closely related to the failure rate of the fitness equipment. So before build personal home gym, you can read reviews of fitness equipment you want to buy online.
Details of the device. When buying equipment, you can focus on observing whether the bending of the equipment is smooth, whether the welding is natural and smooth, whether the assembly is tight, the surface treatment process and the quality of the wearing parts. (wire rope, pulley, seat cushion, bicycle pedal, running Machine running belt, etc.)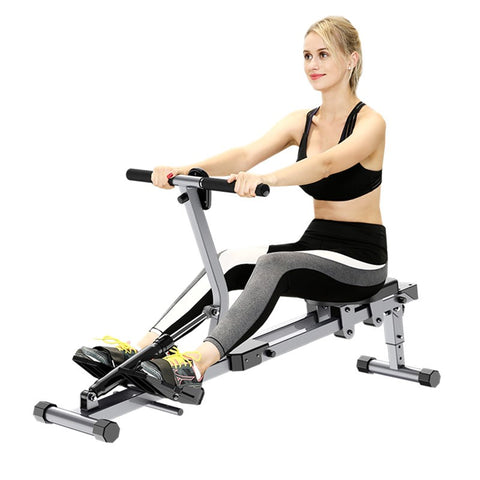 Which fitness equipment is best for home?
Indoor exercise equipment includes: exercise bikes, treadmills, elliptical machines, spinning bikes, resistance band. When choosing exercise tools for home, you must first know which part of body you want to exercise, and then choose the equipment that suits you, so that you can achieve more ideal results. Fitness equipment to increase arm strength include: dumbbells, grips, multi-functional sit-ups, etc.
Running Machine
Treadmill: This is the most commonly fitness equipment at gym. People who rarely walk or run want a treadmill for aerobic exercise. The fitness effect of the treadmill is worth affirming, adjust the running speed according to your physical condition and improve cardiopulmonary function.
Pros: It can improve cardiopulmonary function.
Cons: It takes up a lot of space and is expensive.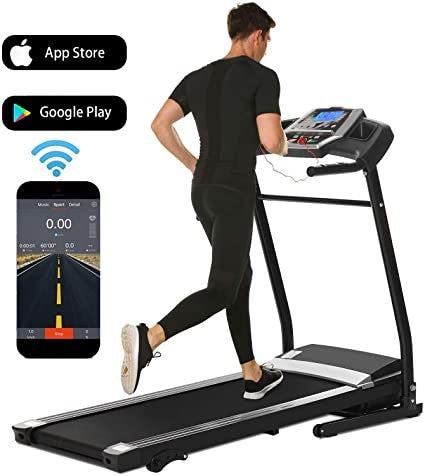 Dumbbells
Dumbbells: Dumbbells can not only help you exercise your arms, but also have a significant effect on the back muscles and shoulder line sculptures. They can even be used as a gravity exercise aid for your lower body to make it more effective.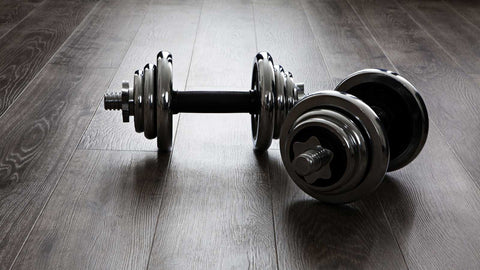 Pros:
There are many weight loss exercises tutorial, which are easy to learn. If there is no dumbbell, you can instead of mineral water bottles, which is convenient and economical.
Cons:
If you don't pay attention to the posture of the dumbbell, you can easily hurt your wrist.
Abdominal wheel: The first contact will be very difficult, because it will sweat a few times, but you will feel the strength of the abdomen gradually. Gradually increase the number of perseverance, I believe that soon you can see abdominal muscle lines!
This is an excellent workout tool that helps isolate your abs and achieve the best results in half the time of regular ab curls, right from your home, at the time that is most convenient to you.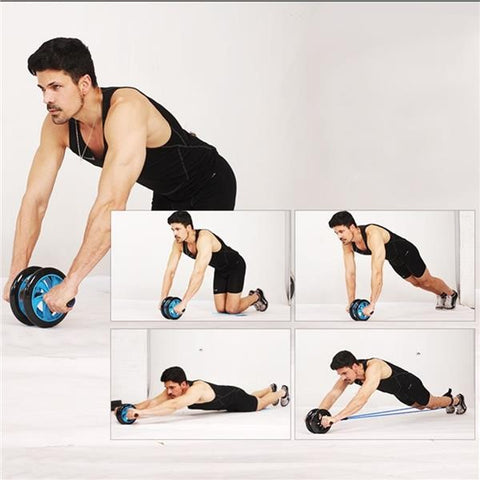 Pros:
SCULPT YOUR ABS - designed to work and build the abdominal muscles
SUPERIOR QUALITY - made of strong, durable material to ensure it withstands even the most intense workout sessions
PORTABLE - made with durable, lightweight material making it easy to carry with you everywhere
DUAL WHEELS - allows smooth functionality and balance
NON-SLIP HANDLES - assures firm grip for a more enjoyable working out session
IDEAL for burning excess calories
NO NOISE - specially designed for no noise when exercising
Cons:
Using the wrong weight may make your hands sore, but your abdomen will not feel.
Can do sit-ups to exercise the muscles of the abdomen, quickly consume abdominal fat, and can also do push-ups to strengthen the upper limbs.
Pros:
The yoga mat is small in size, light in weight, easy to move, and only takes up small space.
Cons:
Some exercises may require partner's help.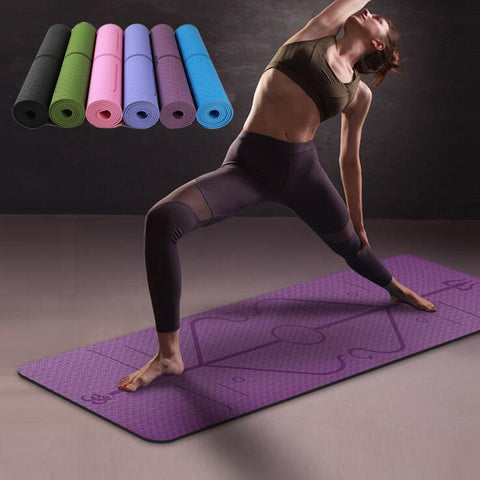 Waterproof and Anti-slip: Special design make the exercise mat great grip and slip free, even if you sweat a lot
Made with Eco-Friendly Material-TPE: TPE is recyclable, composable, non-toxic and Odor-less so it is harmless to you.
Perfect Thickness: 6 mm high density mat can absorb impact on joints and give a great support for users of any level, especially beginners.
Extra Long:183*61cm (72*24 inch), Light Weight: 0.9kg(1.8lbs) convenient to carry
Come with one black carry bag, so you can carry and storage the mat nice and easy.
Packet Include:
1 X FHF Mat, 1 x free carry bag
Resistance bands: Larger muscle groups can be trained with dumbbells. For smaller muscle groups (such as back arm) training is more difficult, you can use resistance rope. In addition, after weight training such as dumbbells, the resistance bands can also be used for stretching.
Pros:
It is effective for small muscle groups that are difficult to train.
Not easily injured in sports.
Cons:
It is necessary to gradually increase the strength of the resistance bands, for some people, the effect of fitness will appear slower.
WIDE RANGE OF WEIGHT - the Resibands™ set includes 5 bands of varying resistance, which allow you to mix and match to get your desired weight resistance - from 10 lbs (4.5 kg) and up to 150lbs (70kg)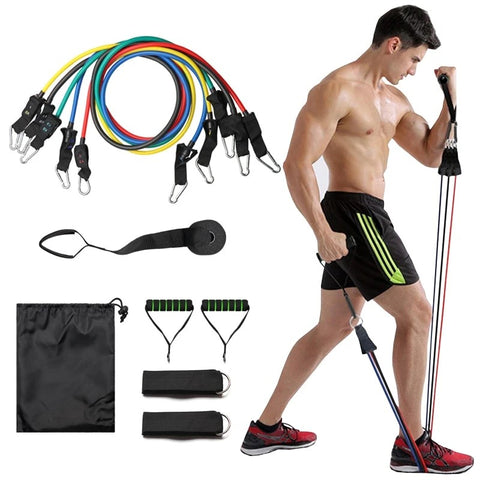 Safe and effective - Smooth movement and consistent resistance provide excellent results while reducing the chance of injury.
Compact - Easily and compactly folded, easy to outdoor carry.
Exercise away from home - Fold it and keep it in the included handbag, carry it with you when you travel, at the office or anywhere else.
Durable - Made of durable materials, durable.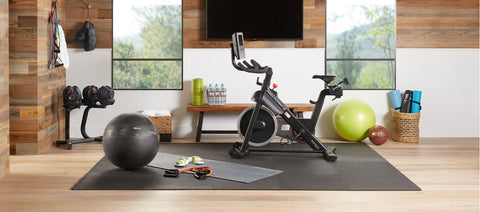 If you don't have enough budget and live in a small apartment, you can still buy resistance bands and yoga mats, which only require a few square meters of space and a set of resistance to bring a simple home gym. This is our home gym equipment guide to build enjoy fun and effective exercise.
Related Articles:
How to Use Resistance Bands for Exercise
---